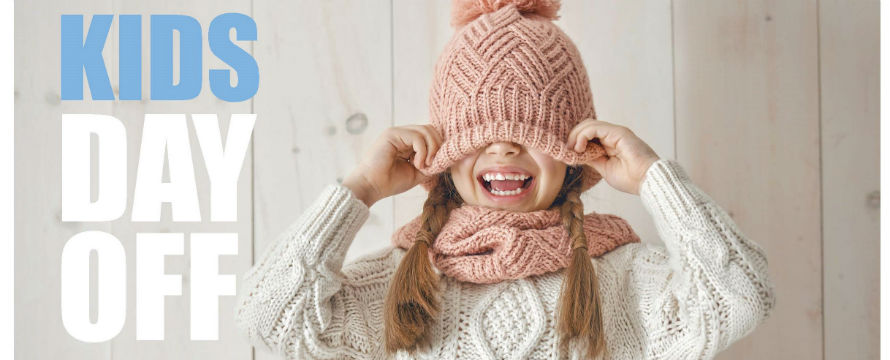 Kid's Day Off
Wondering what to do with your kids when they have a day off of school? We have the answer! Your kids are sure to have a great time making new friends. Register for this convenient program and we will play fun games with them, enjoy organized sports, watch movies and make fun crafts! Children may be signed into the program anytime between 7:00am-9:00am and signed out between 3:00pm-6:00pm ALL FOR THE SAME FEE. You must pre-register for each day.
*Participants in Kids Day Off will be allowed to bring electronics with them to use during the duration of the program. The Prospect Heights Park District will not be responsible for any lost or stolen items. 
Upcoming Dates
Friday, May 13, 2022- Movie
Prospect Heights Park District COVID-19 Policy
COVID-19 is an extremely contagious virus that spreads easily through person-to-person contact. Federal authorities and the State of Illinois recommend social distancing to prevent the spread of COVID-19.  Contracting COVID-19 can lead to severe illness, personal injury, permanent disability, and death. Participation in Prospect Heights Park District programs could increase the risk of you or your participant contracting COVID-19. Prospect Heights Park District and its staff undertakes every effort to keep our programming spaces clean and disinfected; however as with any public facility, we cannot guarantee that you will be 100% safe from airborne illnesses such as COVID-19 or colds and flu while participating in programs.
Due to COVID-19, participants must demonstrate the following behaviors or they will not be allowed to enroll or to continue to attend Park District programs.
Participant needs to show they can wear a mask independently for the duration of the program, except when eating or outside and 6 feet apart.
Participants must be able to refrain from habits that could increase the spread of illness such as:  picking skin, spitting and putting objects in their mouth.
Participants must not touch others and be able to keeping distance from others.