Partner Resident Agreement with River Trails and Mount Prospect
In December 2001 the Prospect Heights Park District entered into a landmark cooperative agreement with the neighboring Mount Prospect and River Trails Park Districts. Through this new partnership agreement residents of the Prospect Heights Park District, River Trails Park District, and Mount Prospect Park District are entitled to utilize partner park district facilities and participate in programs offered at these districts at resident rates. A new partner resident rate for daily fees has been established at Old Orchard Country Club, Mount Prospect Golf Course and Rob Roy Golf Course.
Just present a valid proof of residency such as a driver's license or state ID when utilizing your partner resident privileges. To determine which park district you are a resident of, please check your tax bill or voter registration card.
Enjoy these features at a Resident Rate!
Outdoor Miniature Golf
5 Dance Studios
26 Tennis Courts
Indoor Track
Conservatory
2 Driving Ranges
Greenhouse/Atrium
Outdoor Band Shell
Whirlpool/Saunas
3 Preschools
45 Parks & Playgrounds
BMX Bike Trail
4 Fitness Centers
4 Banquet Facilities
3 Outdoor Pools
Indoor In-line Skate Rink
Teen Game Room
5 Gyms
5 Racquetball Courts
Wave Pool
2 Outdoor Roller Hockey Courts
2 Group Fitness Studios
8 Sand Volleyball Courts
5 Community Centers
Indoor Pool/ Tot Pool
Partner Resident Agreement with School District 23
The Prospect Heights Park District and School District 23 entered into an intergovernmental cooperation agreement to save the taxpayers money by sharing the use of properties owned by District 23 and the Prospect Heights Park District in a manner that the facilities may be utilized to their fullest capacity. Part of this agreement includes that all inhabitants who reside within School District 23 boundaries shall be considered partner residents and will not be required to pay non-resident fees.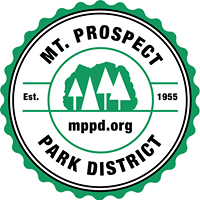 Mount Prospect Park District
Rec Plex 420 W. Dempster St.
Mount Prospect
(847) 640-1000
Central Community Center
1000 W. Central Rd.
Mount Prospect
(847) 255-5380
www.mppd.org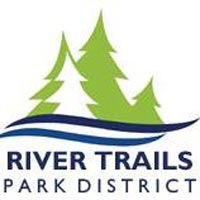 River Trails Park District
Marvin S. Weiss Community Center
1500 E. Euclid Ave.
Mount Prospect
(847) 255-1200
www.rtpd.org