Typhoons Swim Team
Congratulations to the Prospect Heights Park District Typhoons Swim Team!!
The Prospect Heights Park District Typhoons Swim Team finished 2nd at the 2022 NISC Division "C" Conference.  This is the best the team has finished in recent years.  The coaches & swimmers worked hard this year and are already looking forward to 2023!  The Typhoons welcome swimmers of all abilities to join the team.  Keep watch on this web page or in the 2023 Winter/Spring brochure for more details.
About the Typhoons Swim Team
The Typhoons Swim Team is part of the Northern Illinois Swim Conference. The emphasis of this conference is placed on learning competitive skills, enjoyment of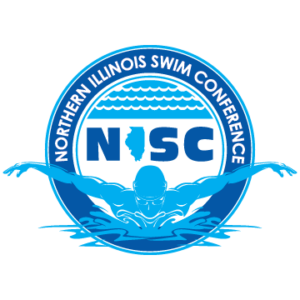 the sport, and lifelong participation in swimming. There are conference dual swim meets every week during the swim team summer season. These meets are typically held every Wednesday in the late afternoon/early evening with two-three home meets and two-three away meets at another park district in the Northern Illinois Swim Conference.  There is also a Conference Divisional Championship meet held at the end of the swim team season in late July. 
Swimming Requirements 
Children who are 8 years old & under must be able to swim 25 yards non-stop (1 length of the pool) without help.
Children who are 9 years old & older must be able to swim 50 yards non-stop (2 lengths of the pool) without help. 
Registration Codes & Practice Schedule
Deadline to Register 
The deadline to register for the summer 2023 Typhoons Swim Team Season will be Friday May 26, 2023 at 5:00pm. 
Swim Meet Schedule 
2023 Meet Schedule is TBD
Parent Information Meeting
At least 1 parent from each family is required to attend one of the pre-season Typhoons Swim Team parent meetings on from 6:00pm – 7:30pm at the Gary Morava Recreation Center. 
All your questions will be answered regarding swim team including team suits, spirit wear, meet schedule, meeting the coaches, swimmer and parent expectations, and more.
Swim Team Apparel Order Form
Get a head start on your Typhoons Swim Team Spirit Wear & Team Suit!  Use the order form below to place your order for the spirit wear and get your team suit before the season even begins!